La Finojosa
For our first time in Los Pedroches Valley PDO (Protected Designation of Origin) in the north of Andalusia (Province of Córdoba), visiting La Finojosa was love at first sight!
Its oak forests or "dehesas" are renowned for the quality of the fruits of the oak trees and  when Spain was under Arab domination, the Los Pedroches valley was nicknamed "Fahs al-Ballut", the Valley of the Acorns. Founded by the Orellana Romero family, La Finojosa is a company located in Hinojosa del Duque, in the heart of the Los Pedroches valley. It grew in the 1980s, under the supervision of Carlos Orellana, who actively participated in the creation of the Protected Designation of Origin Los Pedroches in 2010.

La Finojosa has its own pigs grazing in the Dehesa Tres Hermanas, and perpetuates traditional know-how with the same passion and  the same attention to offer high-quality Iberian hams and sausages: From cereal-fed 50% Iberian ham and shoulder ham to acorn-fed 100% Iberian ham and shoulder ham, Iberian chorizo, morcilla, caña de lomo (Iberian cured sausages)...
During our first meeting, we were immediately captivated by the peacefulness of the place, the serenity and sincerity of this Iberian ham producer. In the dehesa of La Finojosa, the reduced number of pigs per hectare pleasantly surprised us; depending on the land area, it can reach 1.3 hectares per pig, while the PDO official rules require only one for each animal.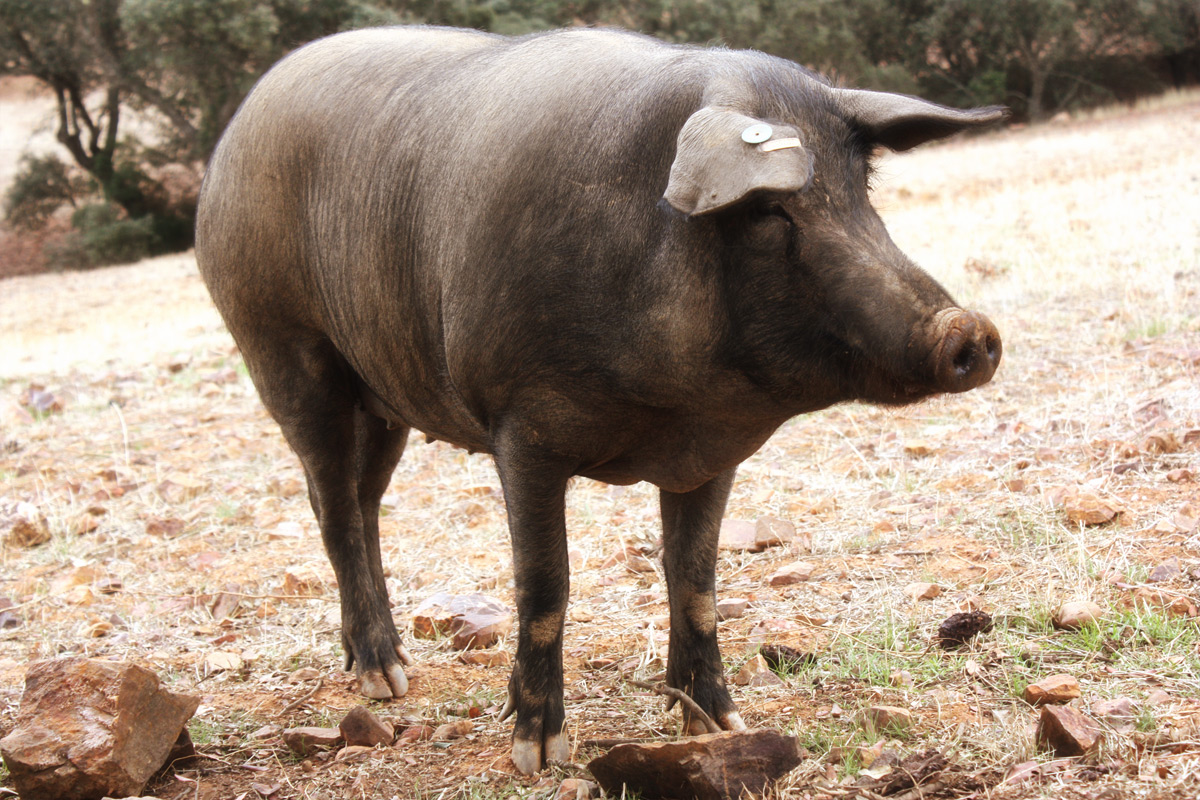 It is not the first Ibérico pig farm that we visit in Spain: typically, on the one hand, you have 100% Iberian pigs which have priority in consuming acorns, and on the other, 50 and 75% Iberian pigs on other land areas also populated by evergreen oaks. But by visiting the dehesa of La Finojosa, we don't know very well which group feeds on the best acorns; the evergreen oak forest is huge and the dispersed animals, take advantage of the optimal conditions offered by the Los Pedroches valley.
With a dryer with a capacity of around 60,000 hams, La Finojosa's facilities have all the guarantees, certifications and standards necessary for the long process of manufacturing quality Iberian cured meats. It combines traditional production methods with modern equipment allowing better control of the entire production process. Spaces reserved for drying are large and well ventilated, the hams and shoulders, handled with care, form imposing and impressive walls.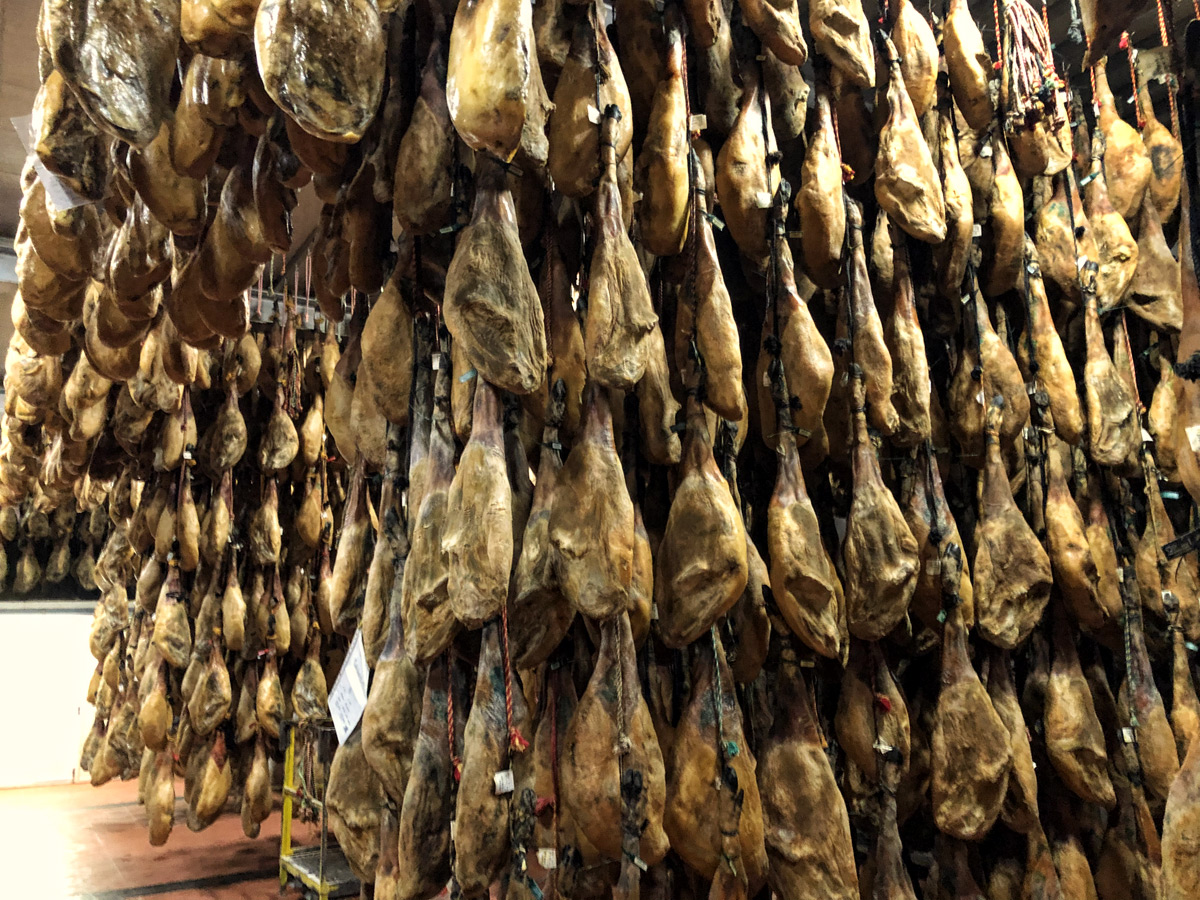 What are the Finojosa products that we like the most? We have tasted all their delicious Iberian delicacies, and the first tasting has been enough to convince us that we could offer them to our dear customers. All the traditional products such as jamón (leg ham), paleta (shoulder ham), chorizo, caña de lomo, but also a house specialty, the morcilla de calabaza (blood sausage made with pumpkin), are to be enjoyed without restraint with family, friends, or alone!
Showing
1
-11 of 11 item(s)