Iberian Bellota ham, Los Pedroches Protected Designation of Origin, La Finojosa house. Limited number of pieces each year.
Read more
Show less
Hams from Iberian pigs fed on acorns during the final fattening period called "montanera".
La Finojosa pigs were born and raised in the dehesa of the Los Pedroches valley, the "Valley of the Acorns".
Developed according to a traditional process, these hams go successively through the stages of salting, drying and curing in the cellar.

Boneless piece or sliced ham (100 gr vacuum-packed) also available.
Entire leg ham. Cured for 30-36 months.
Weight of a ham: from 7.5 kg, deboned, the piece of ham can be vacuum-packed in 2, 3 or 4 separate packages. Specify it when ordering.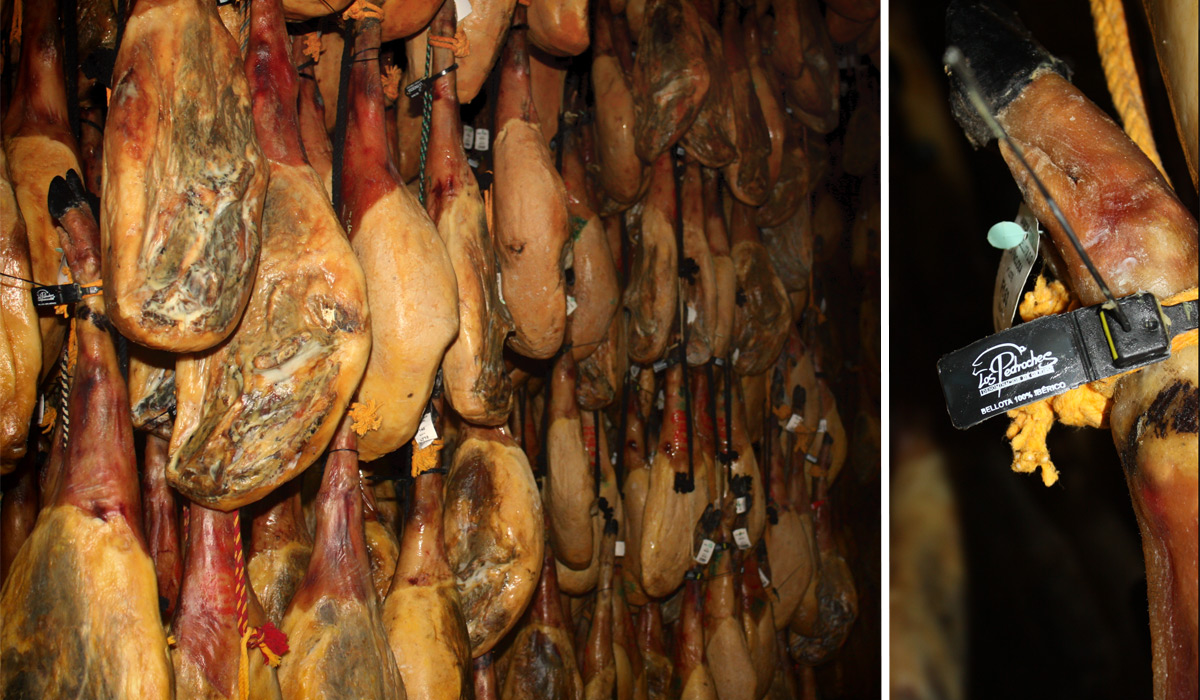 Read more
Show less
Data sheet
Label

black
Appellation of origin

Los Pedroches
Place

Hinojosa del Duque
Conditioning

Whole piece