For 10 years we have traveled around the south of Spain, trying to sample the best that this firmly agricultural region has to offer. Olive oil, cheese, numerous fruits and vegetables, white and red wine are all part of its gastronomic heritage, appreciated by the Andalusians and even recognised beyond the peninsula.
As for the cured meats, they deserve a special mention: used in a huge variety of culinary specialties, adored in every province and town, they are consumed across Spain. Salamanca, Extremadura, Trevélez, Teruel, Córdoba... are some of the main names of cured ham that we have had the pleasure of tasting. However, the proximity of Seville to Jabugo (1h30 by road) allowed TAPAS shop to really discover the know-how, a brand, and an entire ecosystem whose center is simply Iberian pork.
We work with farmers and pork butchers who put quality first. In a program broadcast by TVE on 19 April 2015, two of our producers were featured.
Producers rigorously selected
What do we call iberian ham and iberian cured meats?
Spanish cured meats are recognized and appreciated in many countries. Among Serrano ham, the bellota, the cebo, and many other designations, the consumer can easily get lost and in a wide range of prices and qualities.
How to navigate among all labels and denominations?
Cured meats begin their way in the sierra (mountains), The good charcuterie starts its course in the Sierra (mountain), and in Spain the relief is quite present, either in the north with the Picos de Europa, Cantabrian Mountains and Pais Vasco country, or in the south in Andalusia (3,500m for the Sierra de Granada). Large natural areas are preserved and still allow extensive livestock breeding. The Iberian pig is one of the main protagonists of those spaces. Although it represents a minority of Spanish cured meats (about 10%), it is internationally recognized and remains a reference in the culinary world, synonymous of good taste, tradition and quality.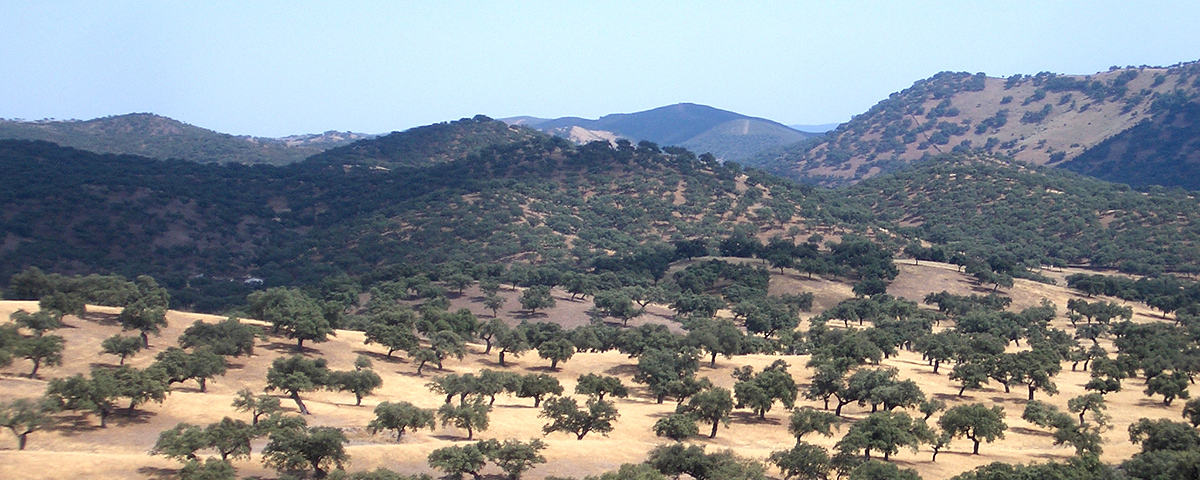 Numerous designations mark the territory include that of Guijelo (where comes the Joselito) near Salamanca, that of Trevelez (south of Sierra Nevada), Extramadura, Sierra Morena... and of course the one from Huelva, where delicatessen products are sold on this shop.
This ham, known as "Pata Negra" is derived from pigs with the best pedigrees, is the most popular Sevillian gift for the Christmas period. This is an Iberian pork that feeds on acorns during the fattening period. The curing process depends on the weight and heat of the summer, that makes the hams sweat.
How long does it take to dry an Iberian ham?
An Iberian ham is usually cured for 24 - 36 months. The curing time depends on the weight of the ham, the outside temperature throughout the months during which it is hung. It is not uncommon to find large hams weighing 9 kilos cured for 4 years. Keep in mind that once it is too dry it is no longer good!