Plaza de la Encarnación Market, in Seville
La Plaza as the Sevillians tend to call it, is a covered market, placed under a gigantic wooden structure, the Metropol Parasol.
If you visit Sevilla, after seeing the Alcazar, the cathedral and other wonders of the city, you must also visit this plaza plaza de la Encarnación which is located on the lower level of las Setas covered market open Monday to Saturday.
The post 41 bis is owned by Rafael Villa Ruiz and it is the most impressive. For generations these pork butchers are specialized in hams, sausages,... and they will advise us how to choose either a good ham and the latest news about Easter Semana Santa or on the football clubs information: Betis de Sevilla.
Bit of advice: take your ticket, wait your turn and take the opportunity to see the artists.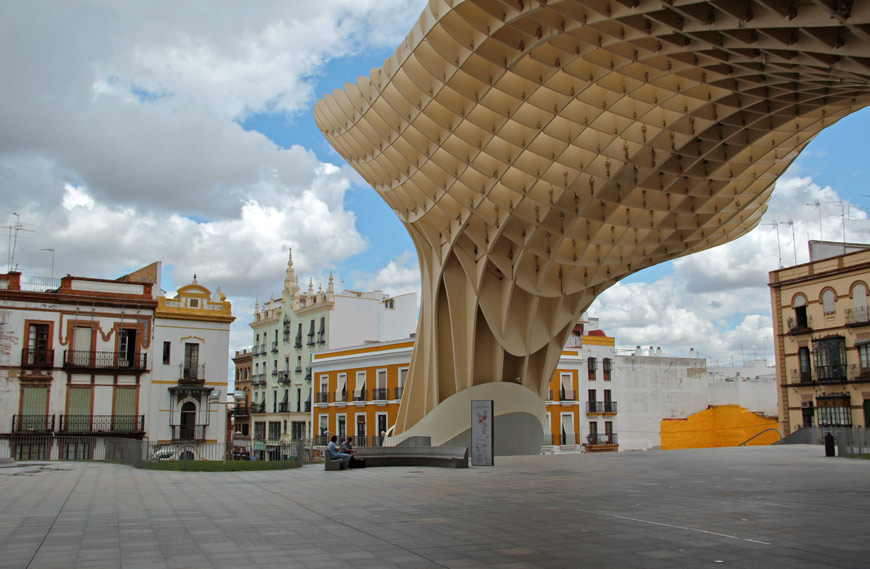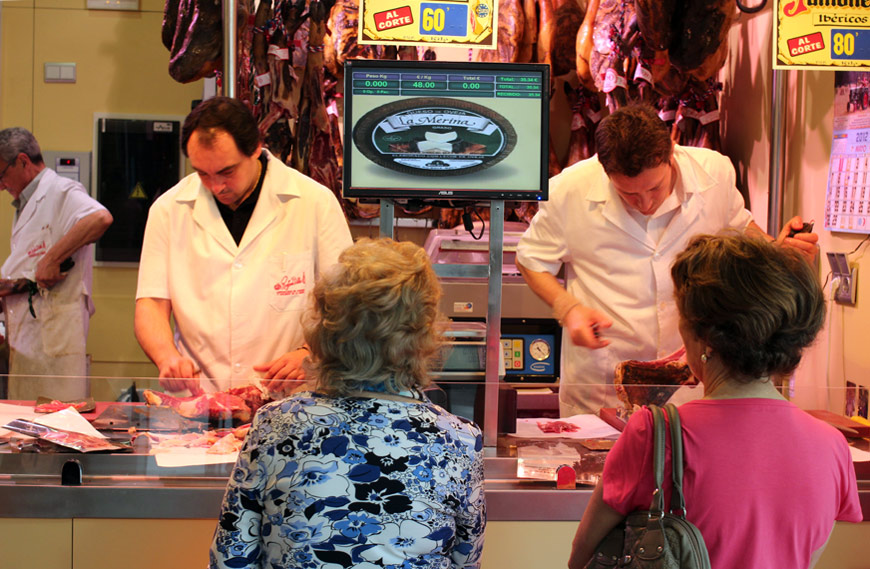 In some ways, the idea of Tapas Shop emerged waiting patiently for hours. Rafael, father and son, assisted by other cutters, attend and hold this position in the market for years, they also sell their selection of bellota hams, palettes,loin, salchichones, chorizos etc., always finely chopped. All meats come directly from the Sierra de Aracena and Picos de Aroche (that is the production area of the Jabugo Appellation of Origin).If you are in Sevilla, go straight to the market and spoil yourself! If you need it, know that that products can be packaged in vacuum, which facilitates transport and storage. Besides sausages, this shop offers a fine selection of cheeses(quesos), among which the goat cheese Payoyo, still a rare piece in Andalucía
Commenter
Répondre
Vous devez être
connecté
pour laisser un commentaire.