Where to eat acorn-fed ham, cured meats and Iberian meat in Seville?
The Andalusian capital is known for its bullring, its cathedral, the Alcázar... but also for its tapas, which are very common in the city's numerous bars and restaurants.
TAPAS shop has visited some of them in recent years - from neighbourhood bars that smell of oil and frying to the finest restaurants (in 2015, there were 2 Michelin-starred restaurants in Seville). From the "typical" tapas bar to the most "gourmet", our mini-guide can show you the best places in Seville to try Iberian pig.
Restaurante Mechela - Iberian cheek and Iberian rice
Mechela is one of the best restaurants in the city today (2015). In addition to the arroz negro and other wonders of the sea on the menu, it is the perfect restaurant for an Iberian acorn cheek. Prepared with a wine sauce, as is tradition in Andalusia, Álvaro, the chef, gives it a personal touch that makes it unmissable. Another updated traditional dish: Iberian rice.This is round rice cooked in a meat broth with Iberian pork and mushrooms.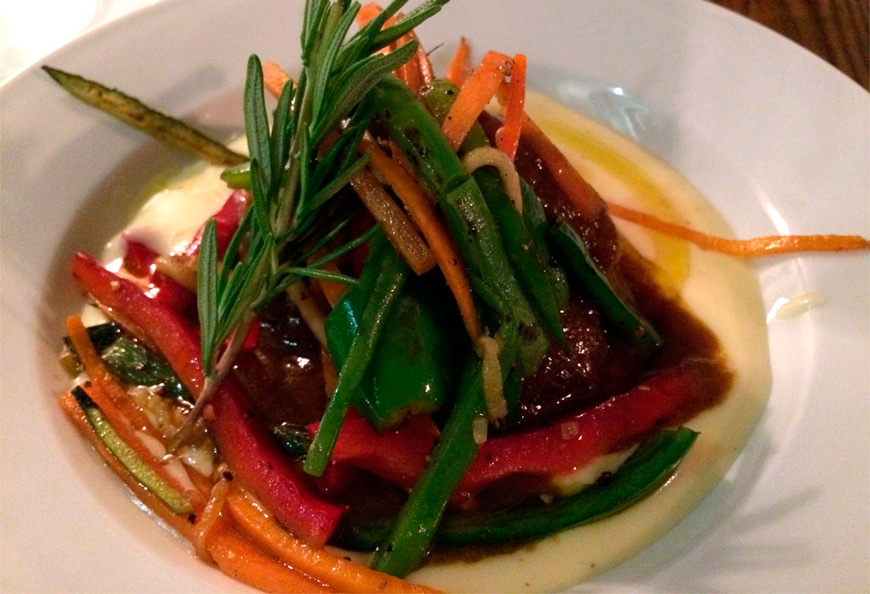 Fargo Restaurant - Sirloin with Chestnut Sauce
An eco-friendly restaurant located near the Alfalfa square in the centre of Seville, this establishment, run by a Frenchman, offers on its menu anIberian acorn sirloin with a rare quality. Deliciously accompanied with chestnutsauce, another exquisite product of the Sierra de Aracena, this excellent piece is recommended for lovers of red meat. We recommend it rare. This may seem surprising, but Iberian pork is better this way.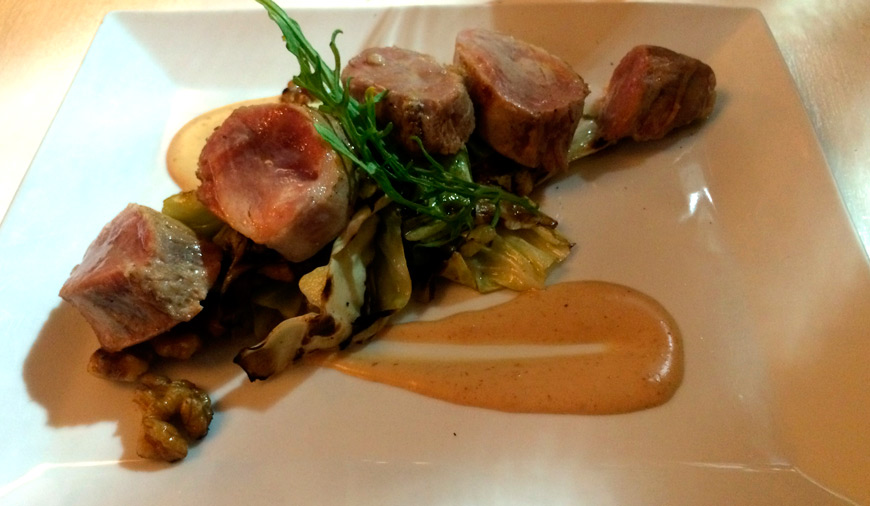 Bar Refugio - Ham croquettes
In a small street near the Plaza de la Alfalfa is the Refugio, a bar with a religious brotherhood atmosphere, that shows videos of Holy Week all year round. Authenticity guaranteed! At lunchtime and at night, this bar serves high-quality "grandma's croquettes". Their acorn ham is also recommended.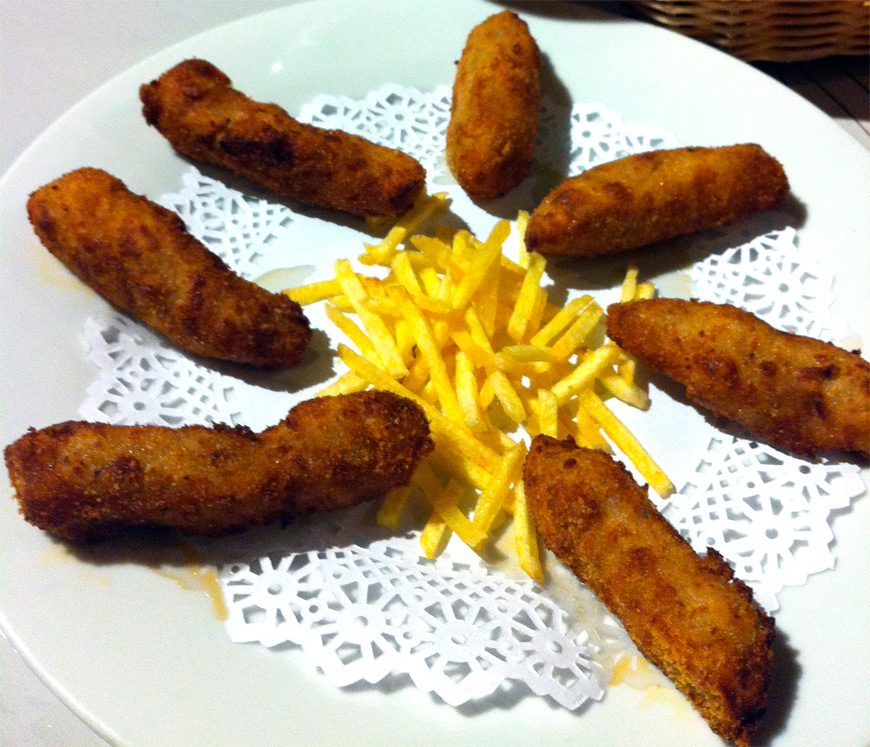 Bar restaurante Eslava - Sirloin
Eslava is an excellent establishment which is considered an institution in Seville. It is divided into two parts: one the one side, a restaurant, and the other a tapas bar. It is better to book this restaurant if you plan on going there for dinner. For tapas, it is best to arrive early or have patience. They have a very varied menu, but as for Iberian pork, we can recommend the sirloin with cabrales sauce.It is a consistent dish with a rustic but refined flavour, which we highly recommend. There is also a pork cheek and red wine stew which must be tried, but we have already mentioned this dish.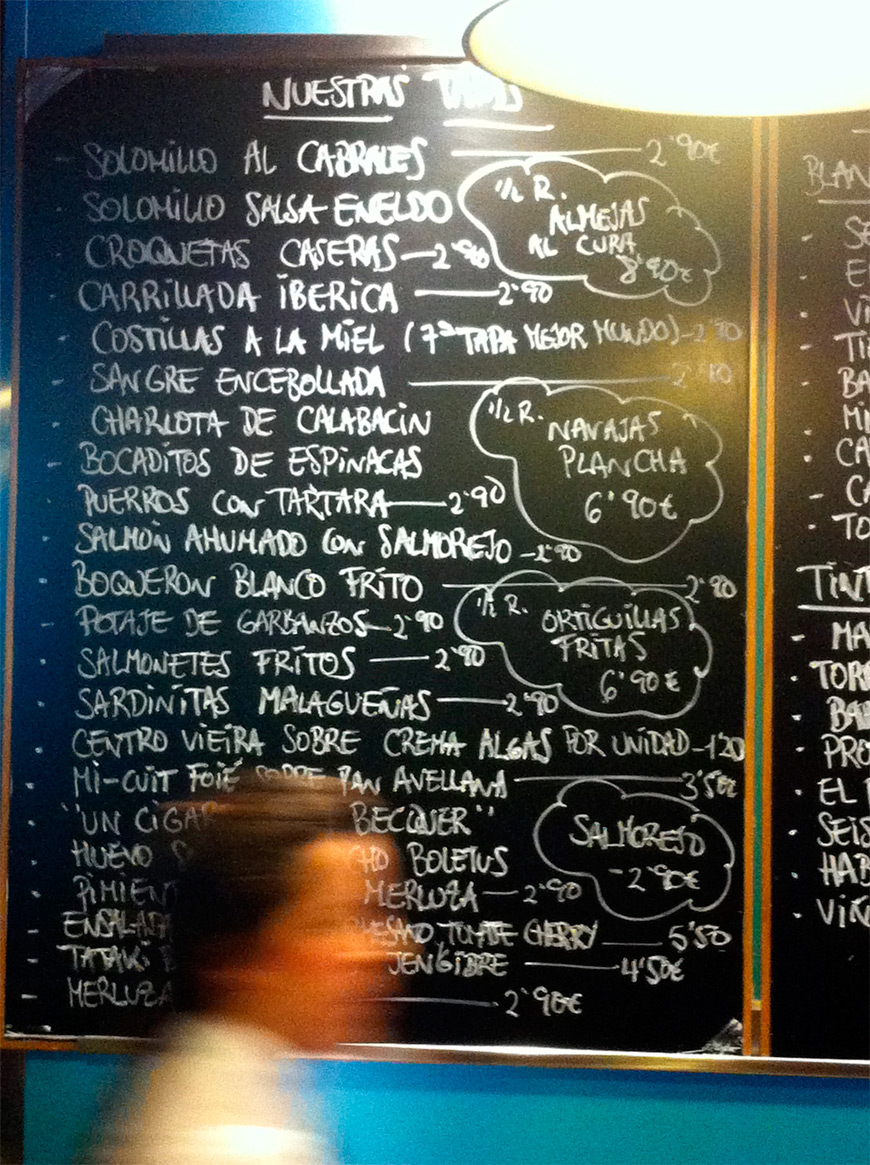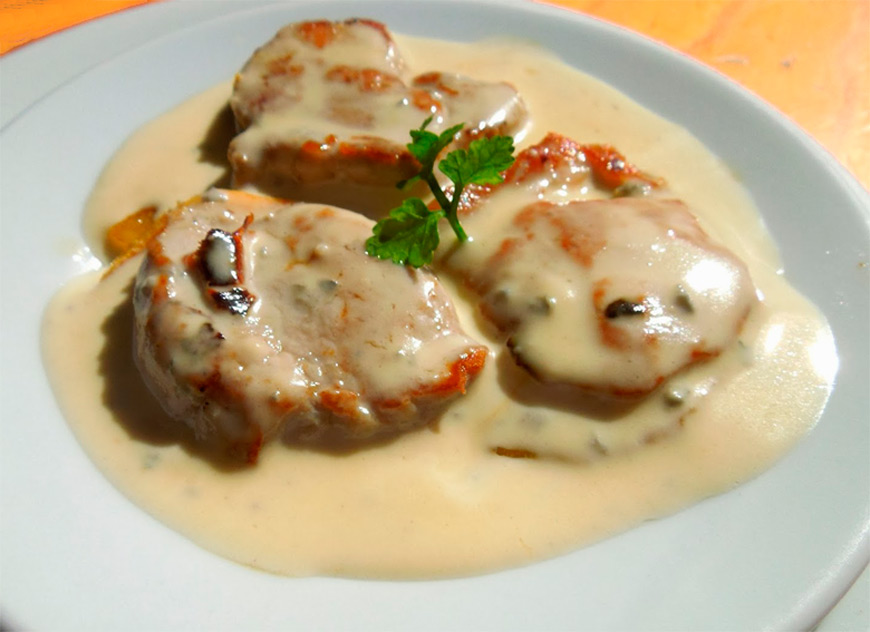 Antigua Abacería de San Lorenzo - Ramón y Jamón
As the name suggests, this bar is an old grocery store - one of the oldest in the city. The boss, Ramón, is an expert on Iberian specialties, especially cheese and cured meats. In this bar you can enjoy an acorn ham, acorn loin sausage, or Eíriz Iberian morcón - all products we offer in our online store.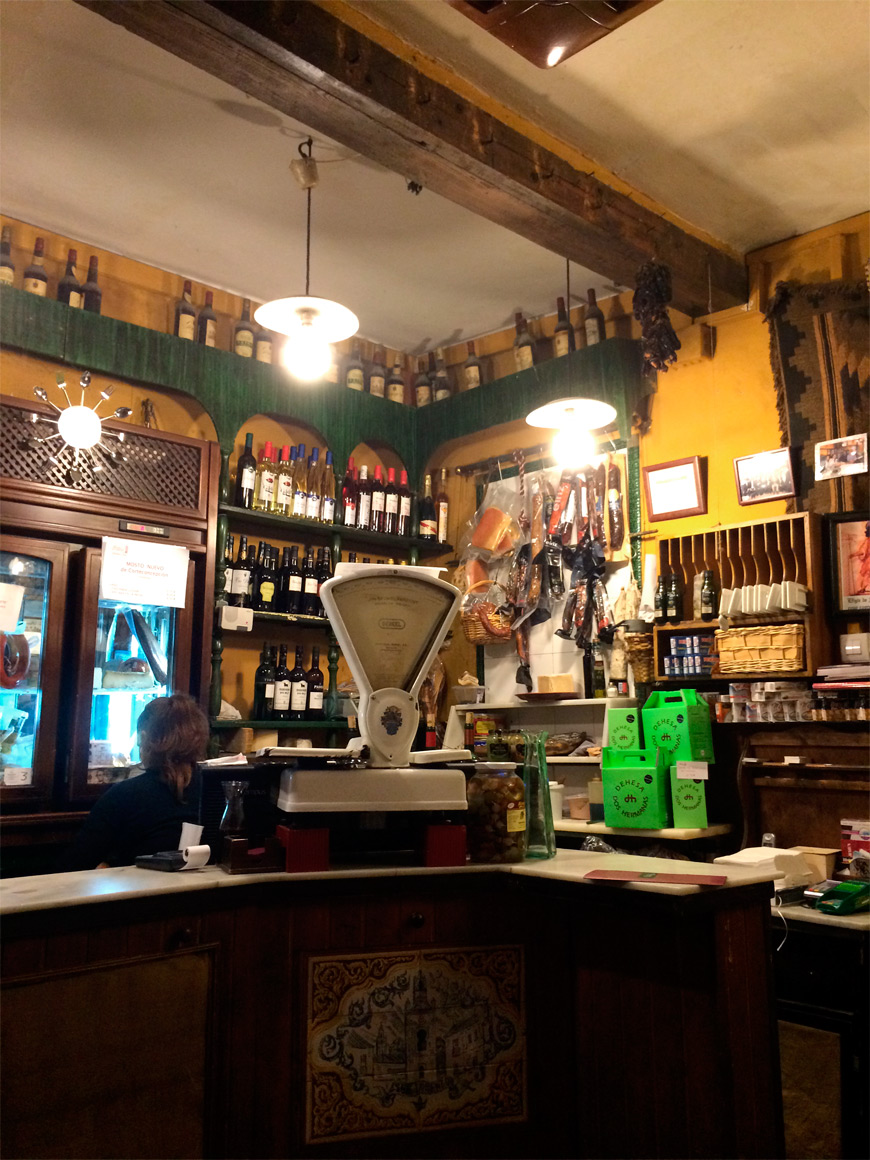 Bar Las Teresas - Acorn ham and Iberian cured meats
In the heart of the Santa Cruz neighborhood, near the cathedral, this bar is one of the first ones we tried. Since then we consider it a safe bet foracorn ham and Iberian cured meats of all kinds. They offer several presigious brands, notably Jabugo, of which you can taste a great variety of products: ham, tenderloin, loin sausage, morcón, morcilla...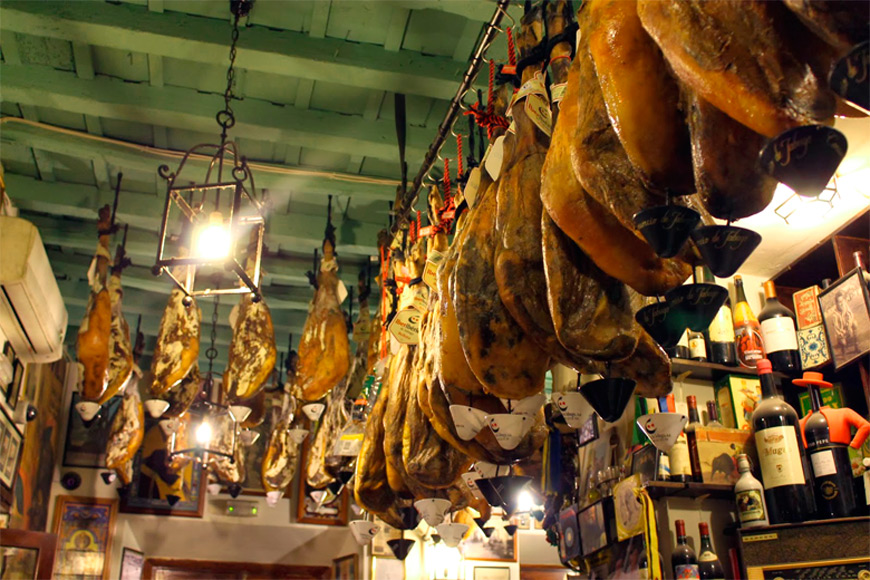 Bar Alfalfa - Ham toast for breakfast
In Seville, a good tostada is usually eaten in the morning: often taken with cured meats (ham, paté, sobrassada), but also with tomato, oil, honey or jam. On the freshly toasted bread, they pour a little olive oil, smear tomato and place slices of Iberian cereal ham. In this bar, the ham comes from Extremadura, one of the other three Spanish regions with Denominación de origen. It is worth noting that the Iberian cereal pig (which has not been fed acorns) is also suitable for meals other than breakfast, although obviously, TAPAS shop prefers acorn ham!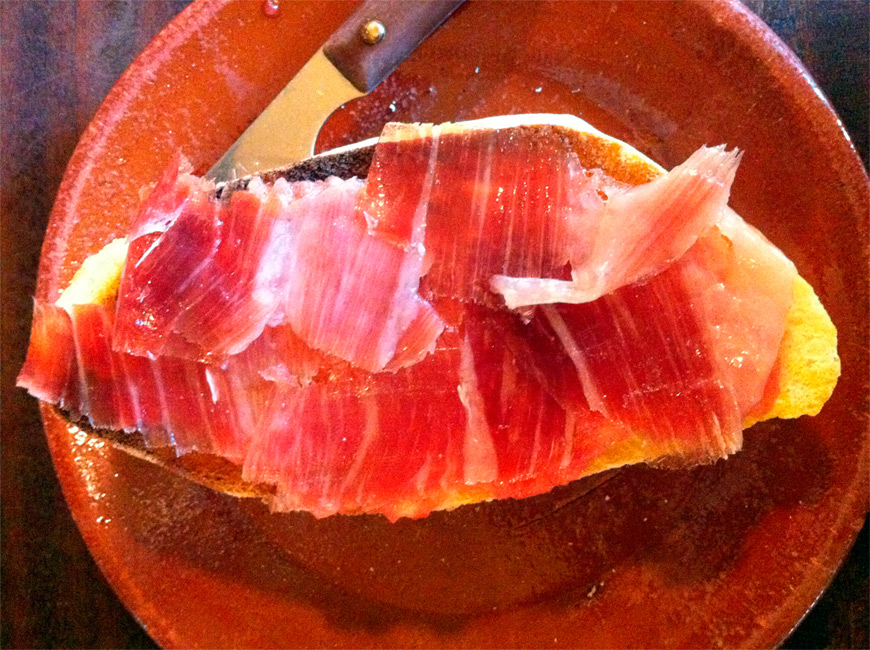 Commenter
Répondre
Vous devez être
connecté
pour laisser un commentaire.