Acorn iberian chorizo - Eíriz
Natural-cased Iberian chorizo is made with Iberian pork. It is an essential product among Spanish cured meats, handmade here by Eíriz.
Note globale
Voir les notes
Rédiger un avis
Voir tous les avis
More info
We have chosen this chorizo ​​because unlike most sold in Spain, it is not too fatty or full of preservatives and colourings. It comes from free-range Iberian pigs, raised on the mountains and fed acorns.
The red colour comes from paprika, which is mixed with other spices and seasonings and applied to the meat.
This Iberian chorizo ​​is a handmade product manufactured in the region of Jabugo, in the south of Spain.
Dried for 80 to 90 days, in casings of 50 to 60 centimetres.
Chorizo ​​is sold vacuum-packed, whole (1 kilo) or by half (about 500 grams).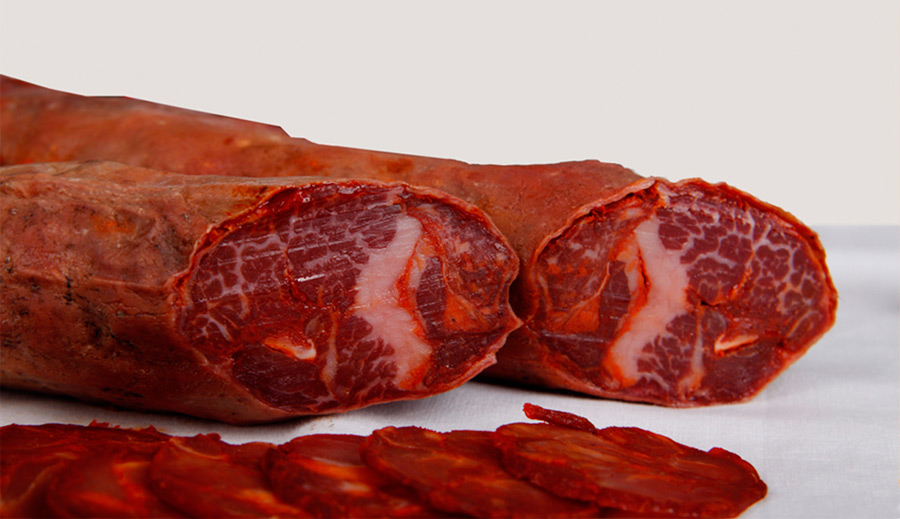 chorizo très moelleux
Note du gourmet:
Le chorizo est très moelleux et goûteux il est relevé comme il se doit très bon pour un repas espagnol en charcuterie