Iberian Bellota Lomito - Eíriz
Iberian Lomito of prey, stuffed into natural casings, tied by hand. They are sold by 3 to a weight of about 1 kilo. The house EIRIZ produces lomito unique in Jabugo area. Especially dressing and recipe has been remained in secret.
Note globale
Voir les notes
Rédiger un avis
Voir tous les avis
More info
The lomito is manufactured from the prey of the Iberian pig, located above the palette. The curing time varies between 90 and 120 days, it takes place in ventilated cellars in a natural manner. The Lomitos are kept in guts by hand, allowing further control on the quality and distribution of seasoning. This seasoning contains salt, pepper, paprika and spices...
The EIRIZ house produces Iberian Bellota Lomito. Unique recipe that gives such exquisite taste. Spanish sausages from Jabugo. Lomitos manufactured in a natural manner.
This lomito participate in gastronomic contests, here are some awards you received :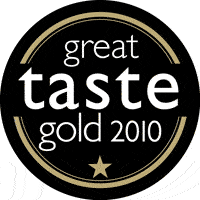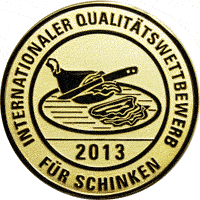 Un excellent produit
Note du gourmet:
Au delà de sa qualité intrinsèque,le suivi de la commande le soin apporté à l\'emballage est tout à fait satisfaisant.
Très bon produit
Note du gourmet:
Finement persillé, moelleux et gouteux. Coupé en tranches très fines, c\'est un régal et pas seulement à l\'apéritif.
Encore!!!!!
Note du gourmet:
Ce Lomito est une tuerie de part son originalité dans sa saveur! Il ne ressemble à rien!
Pour bien en profiter, couper le en tranche très fine.
Je dois dire que le mélange avec un petit Fendant Suisse, vous fera découvrir un avant gout du paradis!!
À commander
Note du gourmet:
Une merveille, idéal pour un apéro entre amis, qui aiment les bons produits!
Excellent selon tous ceux qui ont goûté
Note du gourmet:
Riche en goût et très parfumé
Un régal pour les papilles
Le lomito apportera la touche "succès" à tous les apéros entre amis