Sliced Iberian acorn loin sausage ​​- Eíriz
Packet of 100g of Iberian acorn loin sausage. Made from the pig's loin (about 50 to 60cm) which is dried for about three months. The Eiriz family produces a loin sausage whose high quality is recognised in the Jabugo region. The seasoning recipe has so far been kept secret.
Note globale
Voir les notes
Rédiger un avis
Voir tous les avis
More info
Made from the finest parts of the Iberian pig, the loin is dried naturally for about 90 days.
This loin is100% Iberian pork, and carries the black label.
Seasoned in the same way for decades, this product from Eíriz has participated and won in several competitions.
In the mouth, it is the pure expression of the Iberian flavour of dried and cured meat: each slice of meat is infiltrated with fat and aromas of acorn and light seasoning.
This packet contains 100g of knife-cut loin sausage. It is recommended that you open it at least half an hour before tasting.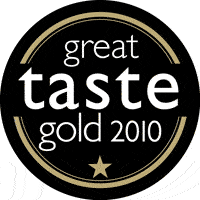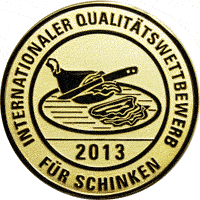 Très fins
Note du gourmet:
Superbement bon très fin pas déçu de la qualité du produit