Iberian acorn ham from Jabugo - Eíriz
Jamón Ibérico de Bellota from EIRIZ home. A high quality ham, awarded many times in different competitions. They are made from Iberian breed.
Note globale
Voir les notes
Rédiger un avis
Voir tous les avis
More info
We know this ham about 8 years ago, following a visit from the exploitation of EIRIZ family farmers from generation to generation in the municipality of Corteconcepción, near Aracena. Besides the loin and different lomitos proposed by this factory, we particularly appreciate the quality of their hams. They are infiltrated with fat in a balanced manner and a correct dosage of salt.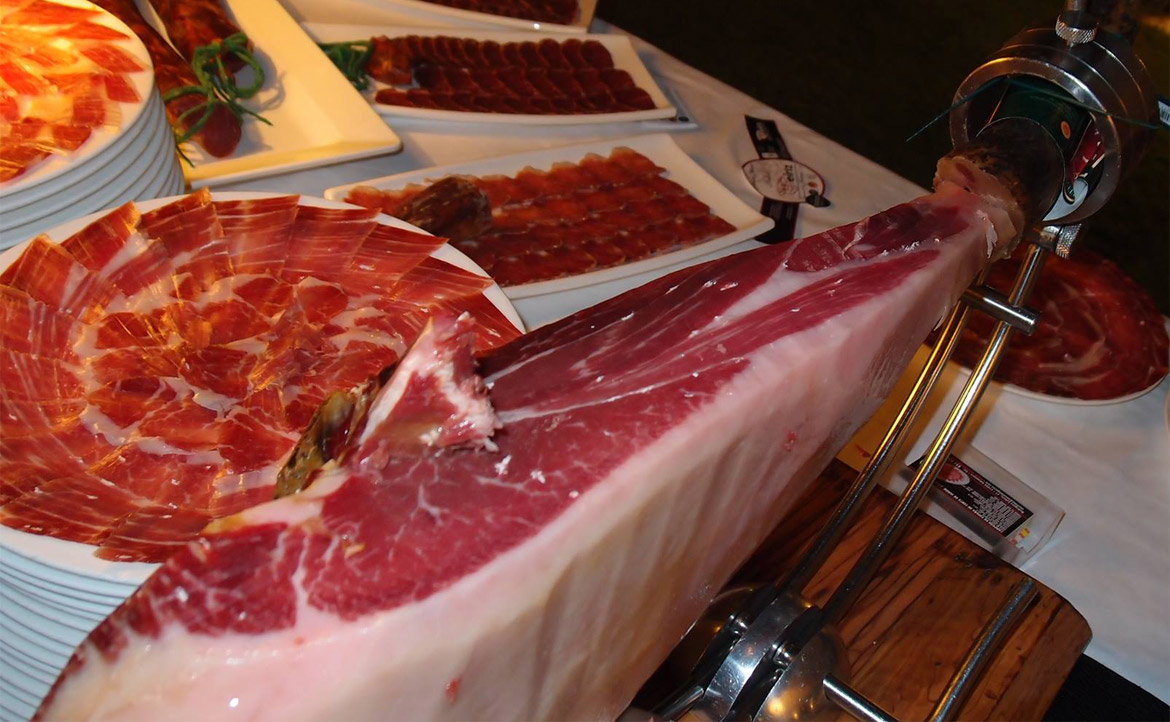 This ham is involved in several culinary competitions, here are some awards received: