Boneless Iberian acorn ham DO Jabugo 100% pur iberian - Eíriz
Boneless 100% Iberian acorn ham DO Jabugo Cured in cellars for at least 3 years, this producer's hams have all the characteristic excellence of the name Jabugo.
Note globale
Voir les notes
Rédiger un avis
Voir tous les avis
More info
After its 3 year curing process, these acorn hams from Eíriz are shredded, boned and the fat removed. This is very useful for people who are not so practiced with slicing a ham.
The production area is located in the town of Corteconcepción, near the municipality of Jabugo.
With a sharp knife or a "jamonera" (a special support for an Iberian ham), we can taste and appreciate all these Iberian acorn hams.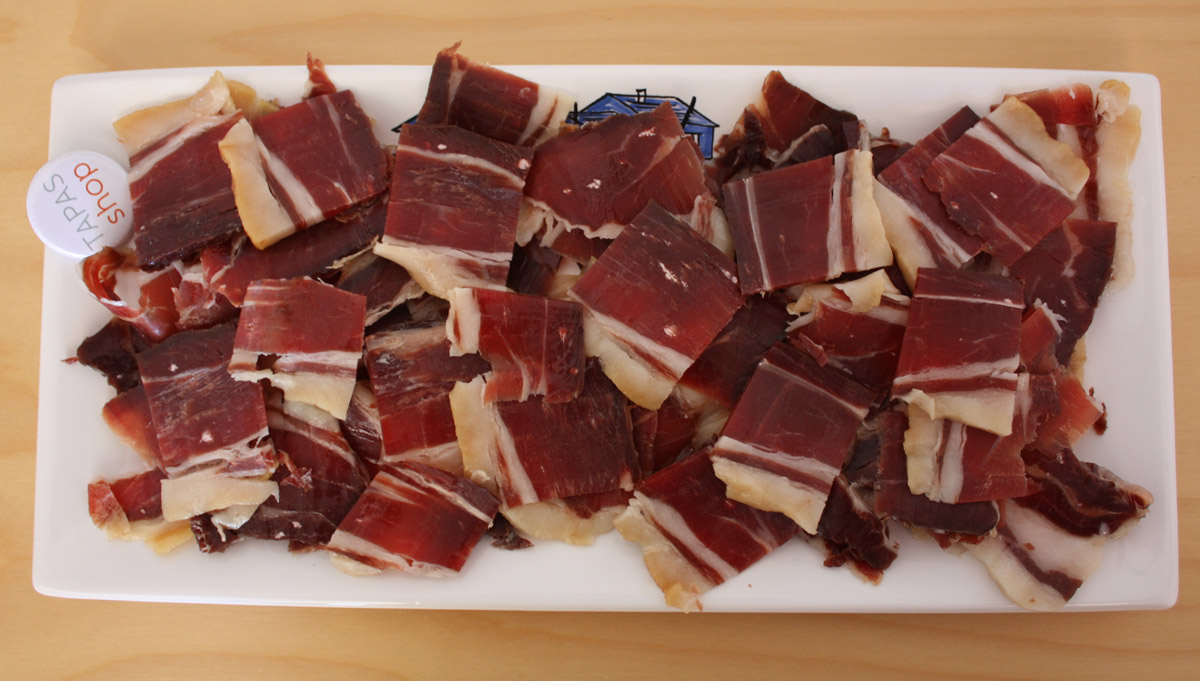 Sold vacuum-packed. Approximate weight.
Good for several months.
Since 2018 and the name changes of the appellation, the labels are marked Jabugo (before it was Huelva).