Where to eat in the Sierra de Aracena and Jabugo
The Sierra de Aracena and Picos de Aroche is not very populated (there are more pigs than inhabitants). The main town is Aracena then there are about thirty villages or pueblos. As is often the case in Spain and Portugal, which is only 80 kilometers away, there are tapas bars, inns or ventas where you can eat properly.
TAPAS shop has not yet tried all the restaurants in the Sierra de Aracena, but we can point out the places that, according to our criteria, distinguish themselves: Los Arrieros, Maricastaña, Jésus Carrión, El Rincón de Curro, El Padrino.
Restaurante los Arrieros
Los Arrieros is a restaurant located in the middle of the village of Linares de la Sierra.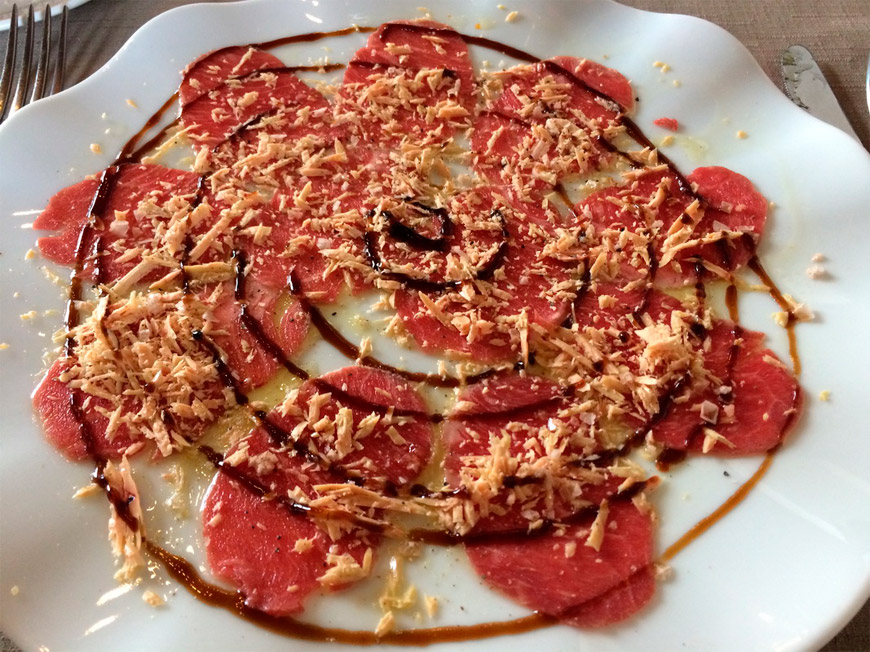 It can be said, without a doubt, that this establishment is worthy of the best tables on the peninsula. The menu is really attractive and all dishes have at least an Andalusian touch. The Iberian pig is marvelously highlighted: a wonderful carpaccio of Iberian presa with foie gras for example or a rare iberian pork tenderloin accompanied with apple compote. Intense pleasure assured.
Also try the eggs with gurumelos or the famous inimitable tomato soup prepared with a local variety of tomato.
The nouvelle cuisine has made a grand entrance in the Sierra.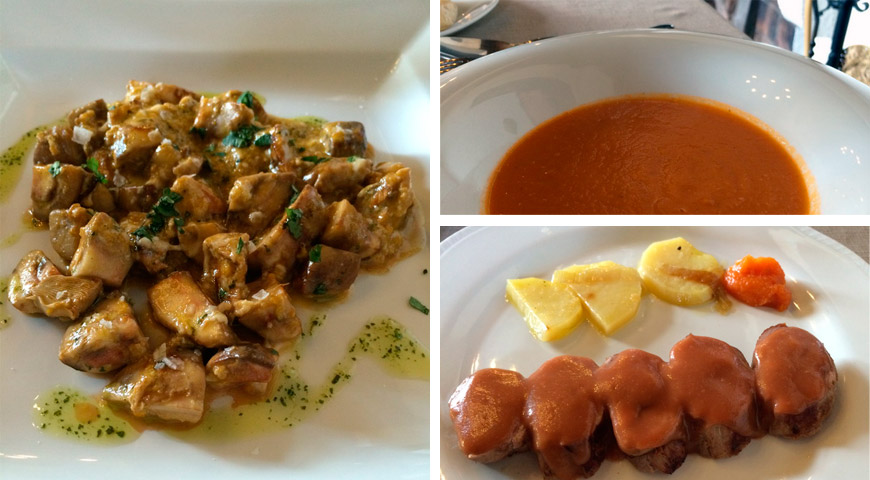 Address: Calle de los Arrieros, 2, 21207 Linares de la Sierra
Website: restaurante Arrieros
Restaurante Maricastaña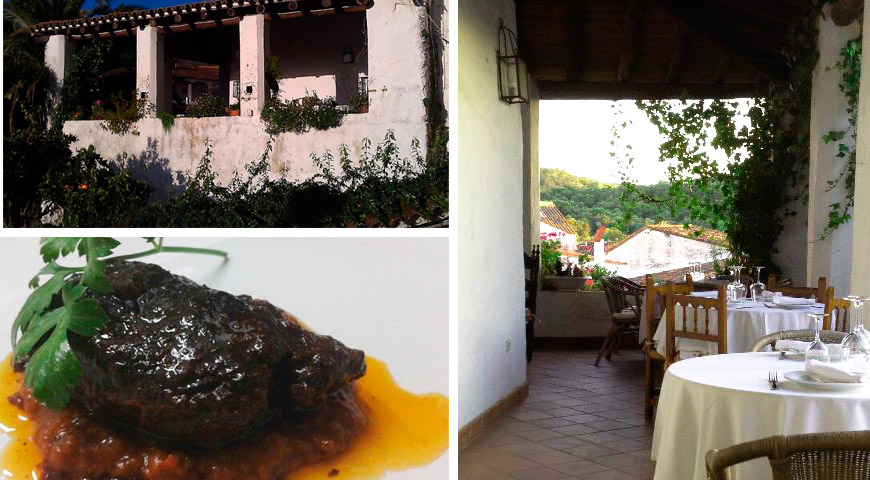 Located in the small town of Castaño del Robledo, this restaurant is unmissable for any gourmet who visits the area of ​​the Sierra de Huelva.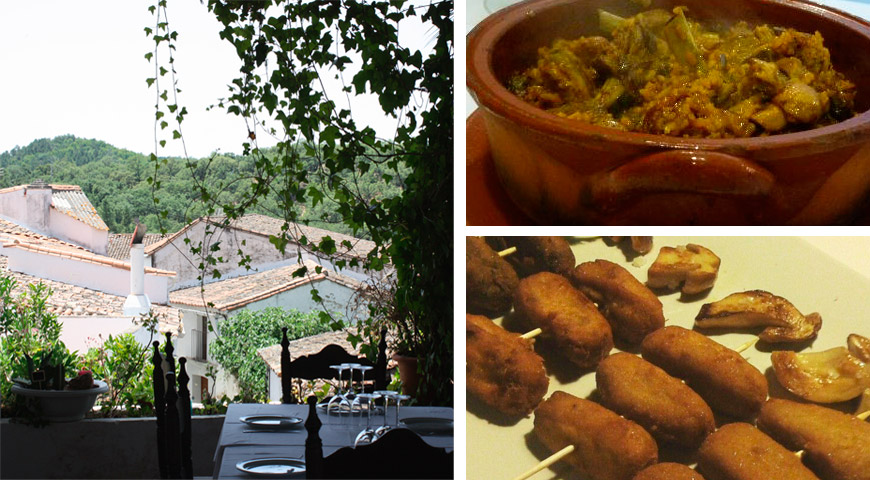 Address: Plaza del Álamo,nº 7, 21290 Castaño del Robledo
Website: restaurante Maricastaña
Restaurant Jesús Carrión
The youngest of the five establishments. This restaurant in the centre of Aracena offers traditional Spanish and Andalusian cuisine with a touch of freshness. Simply perfect service and attention. You can try all the dishes based on Iberian pork or let yourself be surprised by the off-menu suggestions.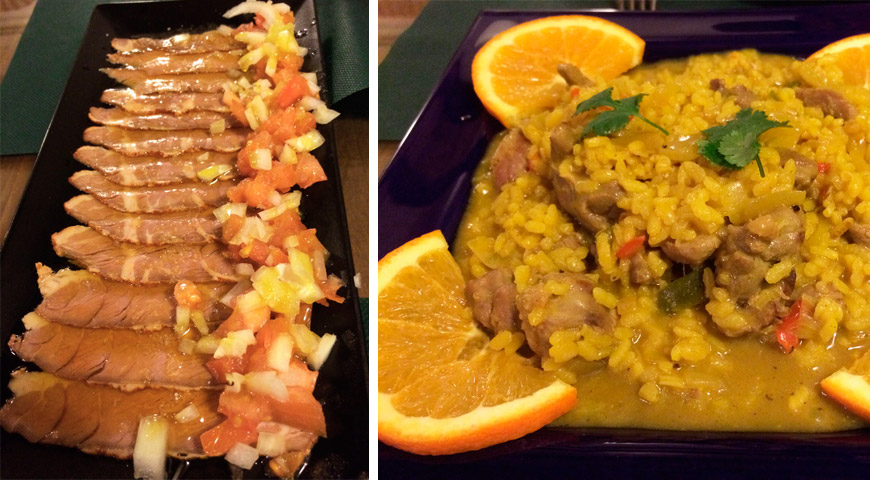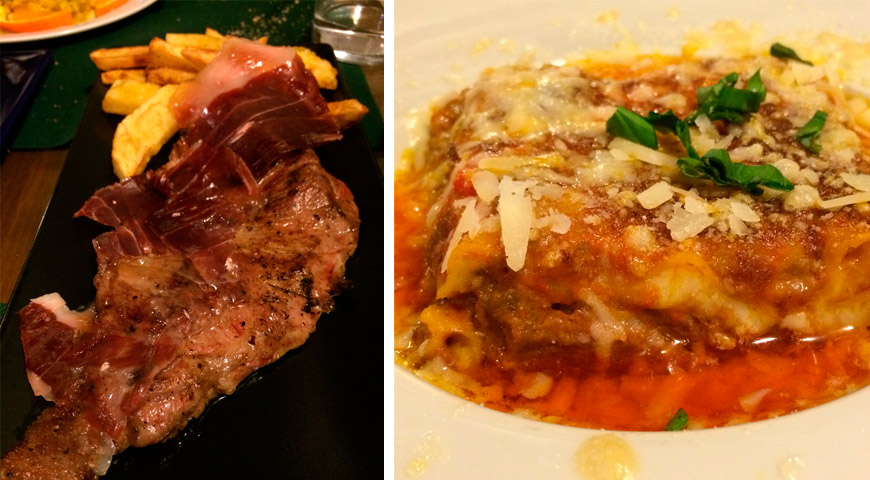 Address: Calle Pozo de la Nieve, 35, 21200 Aracena
Website: Jesus Carrion Restaurante
El Rincón de Curro
This restaurant, located at the edge of Almonaster la real (approximately 10km from Jabugo) boasts a large and varied menu.
Iberian solomillo and presa prepared a thousand ways. A traditional place, recommended by Rafael Villa Ruiz, our friend pork butcher in Seville.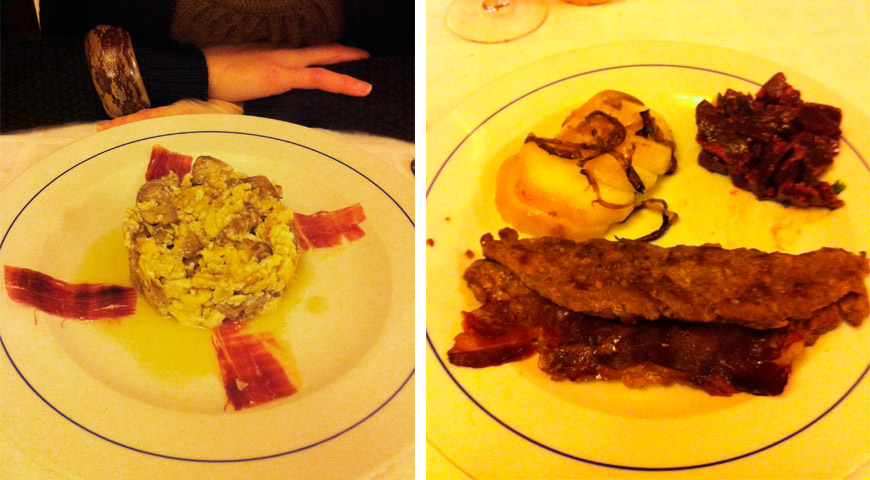 Address: Carretera, S/N (entrada del pueblo) 21350 Almonaster la Real
Restaurant El Padrino
Another culinary wonder and an institution in the village of Alajar. The family of the owners of the restaurant own their own pig farm.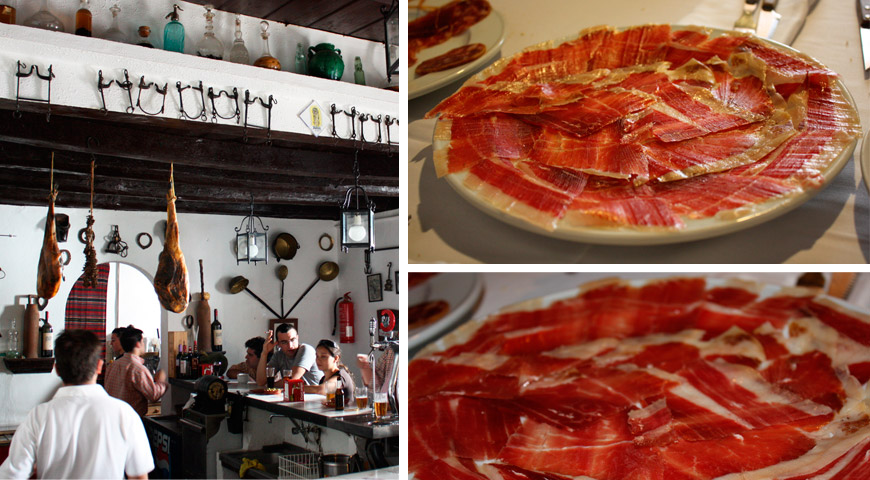 Ambiance familiale garantie dans cet établissement authentique.
Demandez la table devant la cheminée en hiver, et goûtez un solomillo ou une presa a la brasa.
Le restaurant dispose d'une agréable terrasse avec vue sur le village et la dehesa, qui entoure le village est le lieu idéal pour une promenade ou une sieste...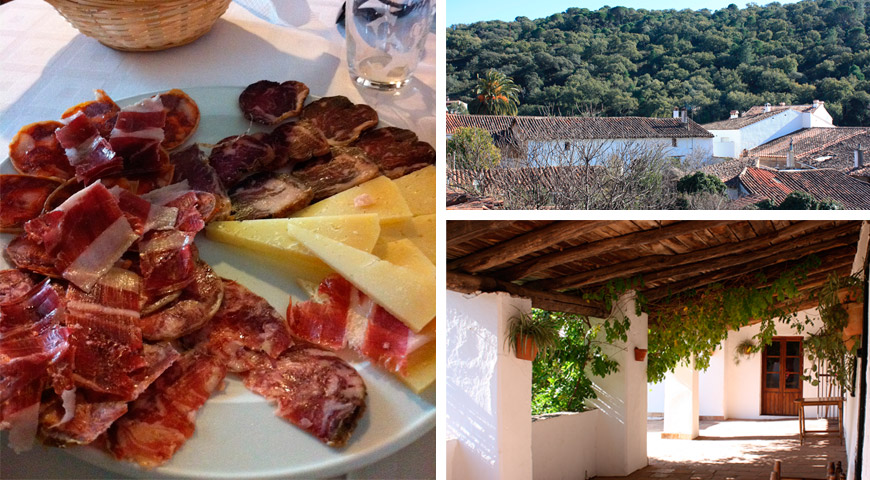 Address: Plaza de Miguel Moya, 2, 21340 Alájar
Site Web : restaurant El Padrino
Eating in this middle mountain area is not complicated, carnivores and amateurs of cured meats are generally delighted. However, it is also recommended to taste the other specialties of the area such as goat cheese or the many fruits and vegetables (almonds, chestnuts, walnuts, apples, tomatoes...) produced by this vastly sunny land that knows a bit of cold in winter.
Commenter
Répondre
Vous devez être
connecté
pour laisser un commentaire.