Ham obtained from acorn-fed Iberian pigs grown in the organic farm of Finca Montefrío. 100% purebred Iberian pigs.
Once cured in the cellar (a natural dryer) of this organic farm in Jabugo, the bone and the excess fat are removed from each ham and that constitutes a rare and exceptional vacuum packed product.
The final result is simply spectacular: an intense red characterizes these ham pieces with powerful flavours reminiscent of the acorns of holm and cork oaks.
Easy to cut, this is a very good option to enjoy iberian ham at home.
Organic-certified ham with the Jabugo Protected Designation of Origin (PDO) - in the heart of the Natural Park at Sierra de Huelva.
It's a very small production. Finca Montefrío is focused on quality over quantity.
Also available: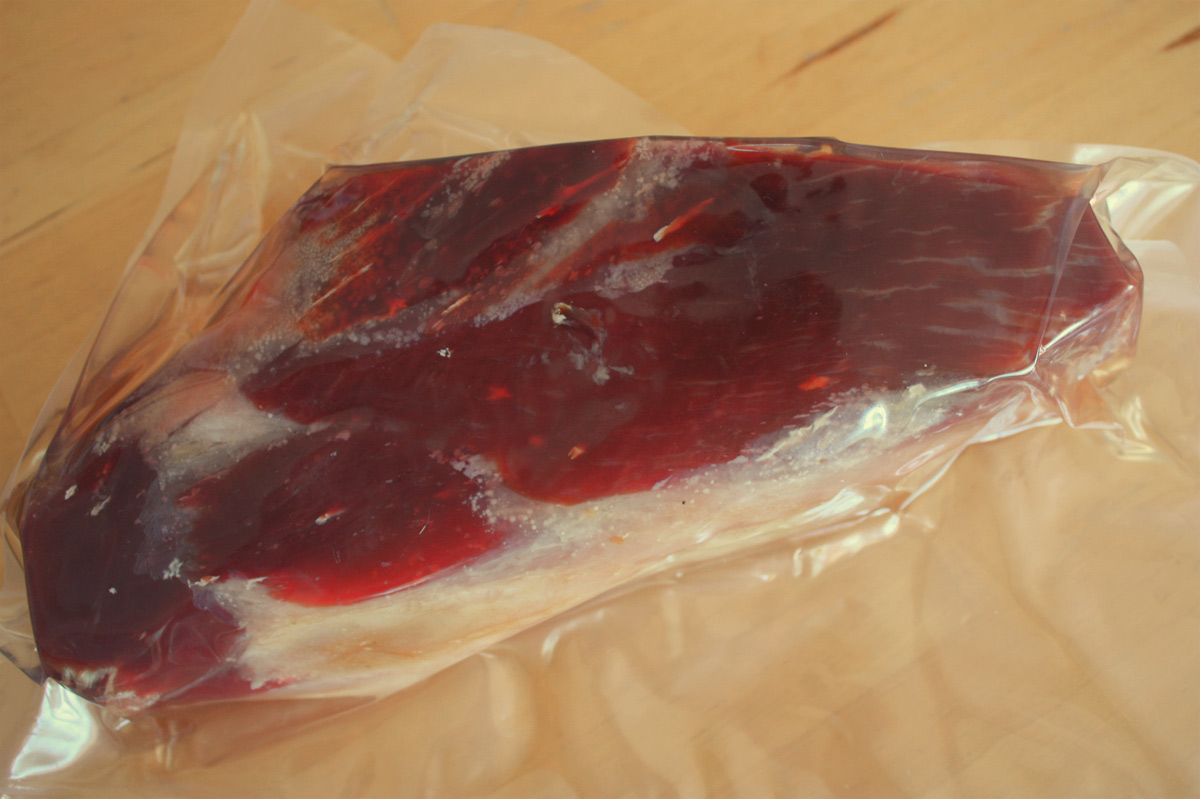 Data sheet
Label

black
Appellation of origin

Jabugo / Huelva
Place

Corteconcepción
Conditioning

Boneless
Antoine Rauffet
Excellent mais manquait peut etre un peu d'affinage ...